Local goodies : Bean Talk 四湾岛豆花油条
This is a nondescript home-based stall where the owner operates his business at the small area outside his house, but the you tiao and fried snacks are absolutely mouthwatering and totally yummy!!!
This is one of those places where I would have never discovered if not for my driver! He heard my friend mentioning that she wanted to eat you tiao and he drove us here. Since that very first visit, I would always bring all my friends here and so far everyone loves the you tiao and fried snacks. I have even received orders to da-bao back for my friends in Singapore!
Let's take a look at some of the delicious fried goodies! First up is their you tiao.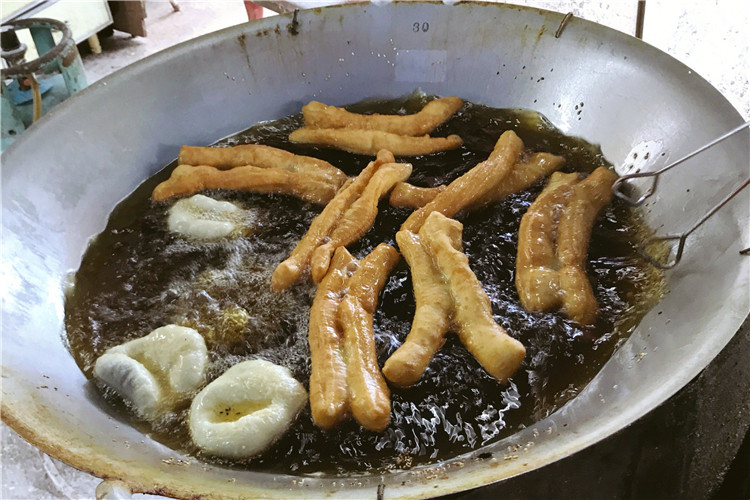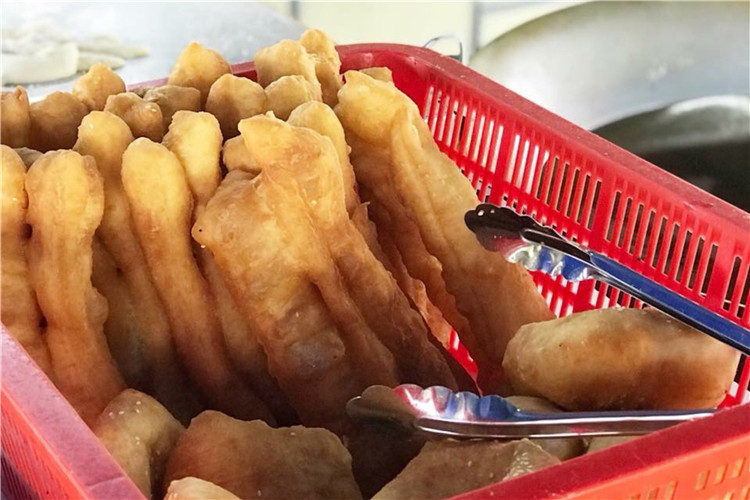 This you tiao is crispy and fluffy all at the same time!!! It is not doughy like most of those we get in Singapore and as you tear it apart, you will see that it is so "airy" and fluffy! I have da-baoed this home before and it is just as good after I re-heat it in an oven. Tear it up and dunk it in a bowl of hot porridge and the taste is just so heavenly!
Another very popular item among my friends is this fried prawn fritter! This is my personal all-time favourite! It is very crispy, thin and tasty and this is another snack that is just as yummy even after you keep it in the fridge. Just toast it in an oven and it tastes as good as if it is fresh from the wok!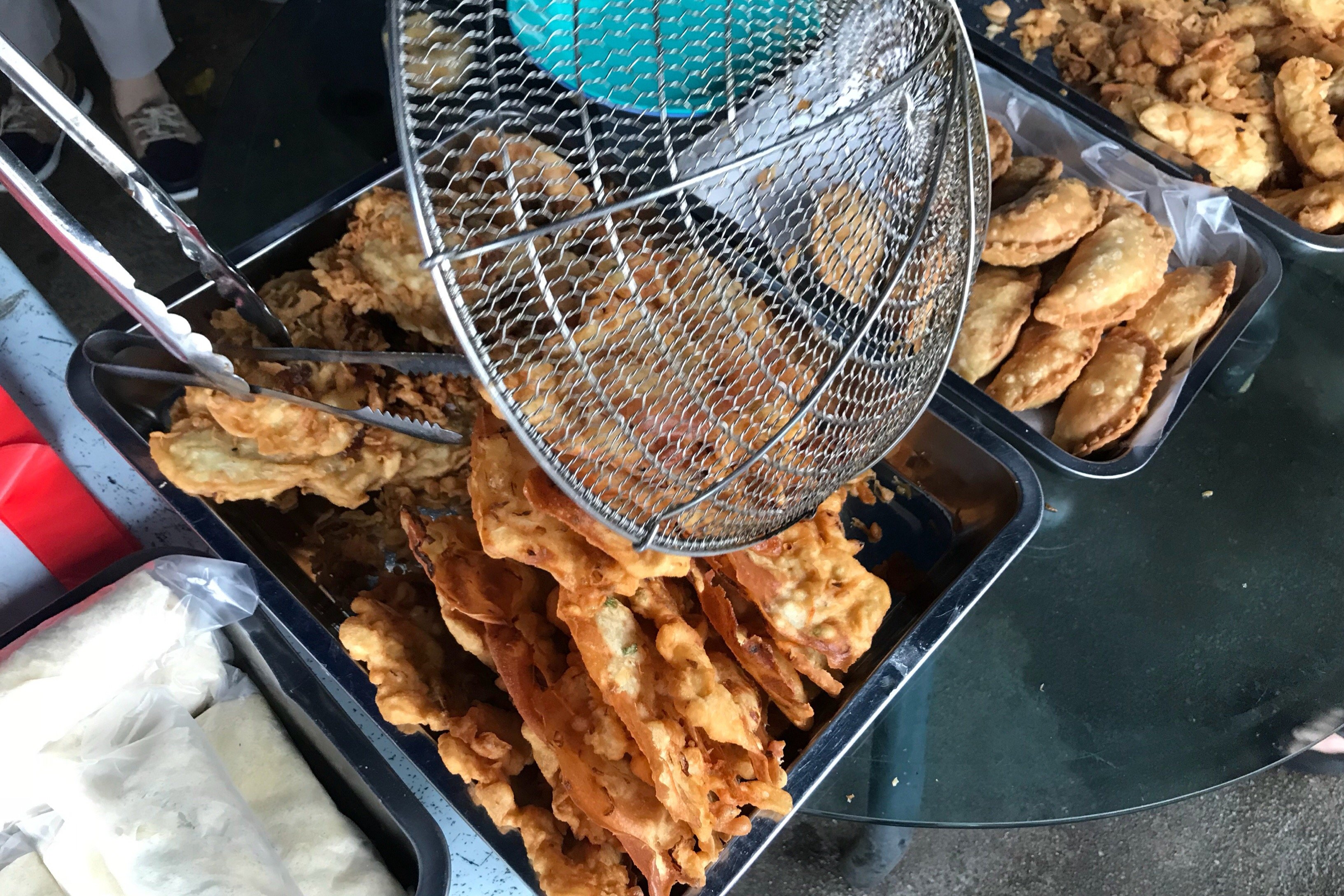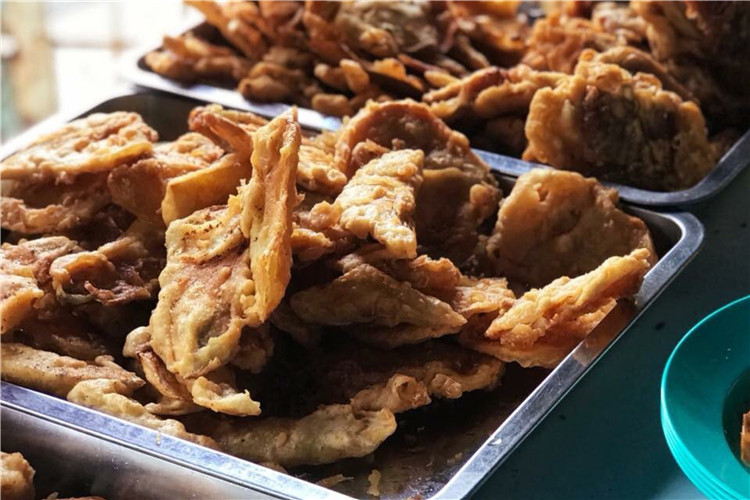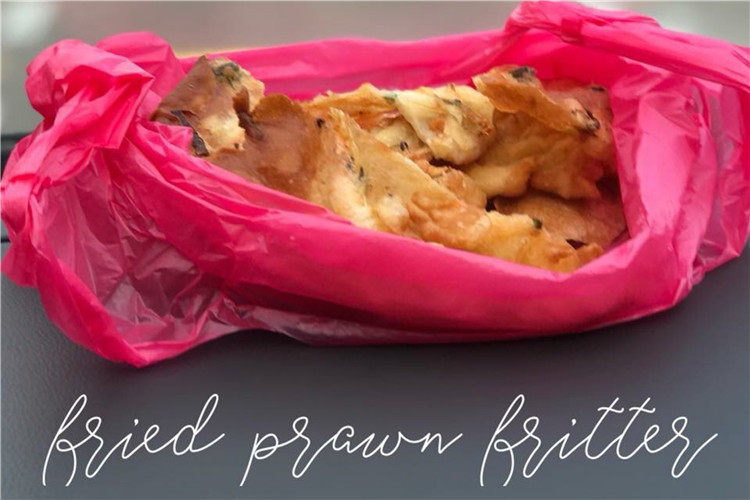 The aunty at the stall would help us to cut the prawn fritters into bite sized pieces and we would all happily munch into them in the comfort of our MPV! And here's a close-up of a yummy morsel!
Apart from the you tiao and prawn fritters, other goodies include butterfly, hum chee peang, curry puffs, spring rolls, goreng pisang and fried nian gao! Here's a look at two more of their delicious snacks.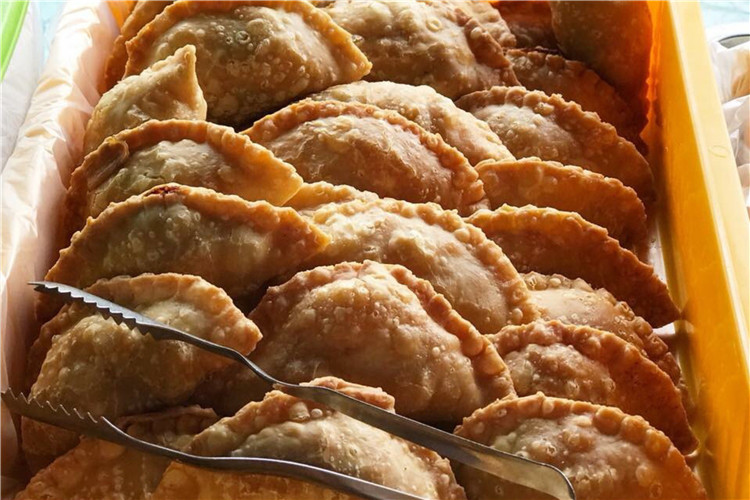 Do pop over this stall the next time you visit JB! You will certainly not regret it... at least not the eating part, but I guess after these deep fried snacks, a visit to the gym would certainly be necessary! Athough the stall closes at 6pm, do come by earlier as the items would usually be sold out by late afternoon.
Name

Bean Talk 四湾岛豆花油条

Address

2 Jalan Kasa 8, Taman Sentosa, 80150 Johor Bahru

Opening hours

1:30 PM – 6:00 PM (Mon – Fri) / 12:30 PM – 6:00 PM (Sat and Sun)